Specialists in female hair systems & extensions
Natural Alternative to treatment & replacement
Book Your Free Consultation Now
Let Your Confidence Shine Once Again!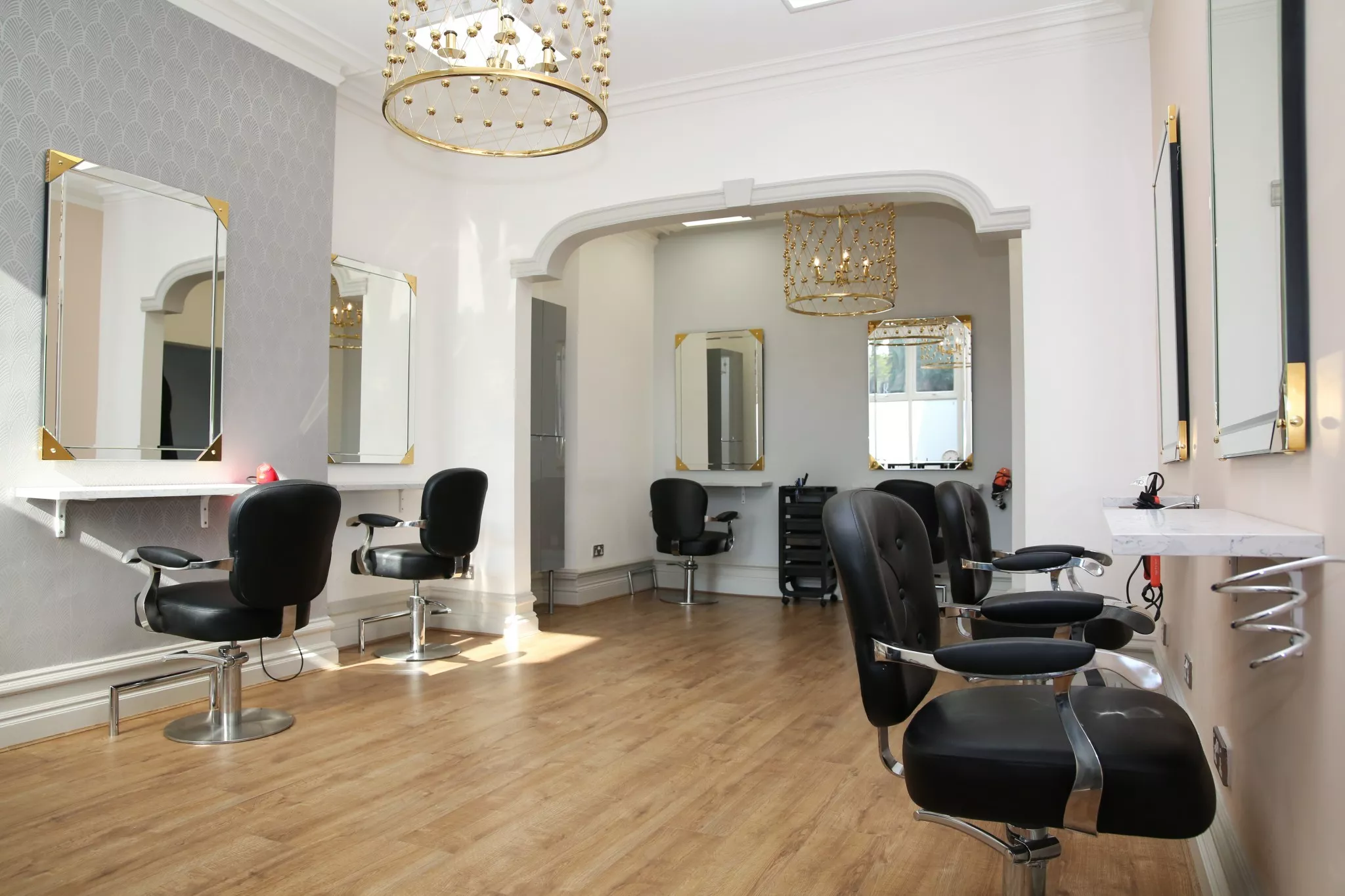 Visit Us
Manchester Studio
169 Bury New Road, Whitefield,
Manchester M45 6AB
Tuesday to Friday 10.00 – 18.00 & Saturday 09.00 – 17.00
Please click here for directions and local transport links.
Online Consultations Available

You can also use our form to book an online consultation. For most people, this removes the need for coming into our salons until you are ready to go ahead with your system, when we will ask you to come in for a colour match.
Online consultations take between 30 and 40 minutes. One of our senior team will talk you through how our Enhancer System can work for you, answer any questions and provide you with a quotation.
All consultations whether in person at one of our salons, or online, are completely free of charge and give you the opportunity to find out everything you need to decide whether our Enhancer System is the best solution for you.
Get Directions
Call Us
General enquiries Freephone 0800 065 4501
Salon number Call 0161 796 7542
(Monday to Friday 10.00 – 18.00)
(Saturday 09.00 – 17.00)
Or Email Us
hello@hair-solved.com
Hair Systems designed for women and tailored individually for you
contact us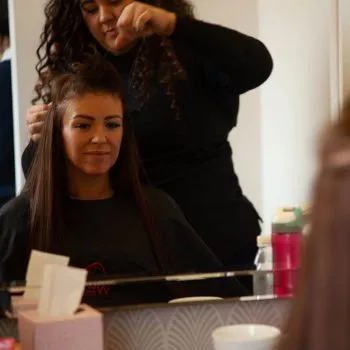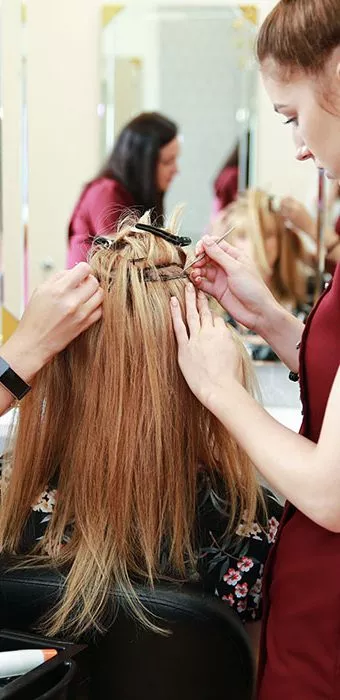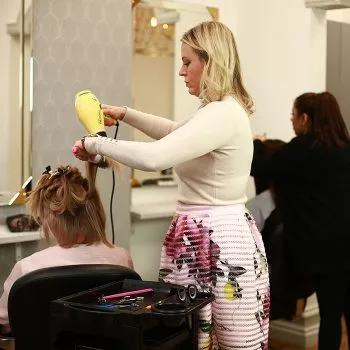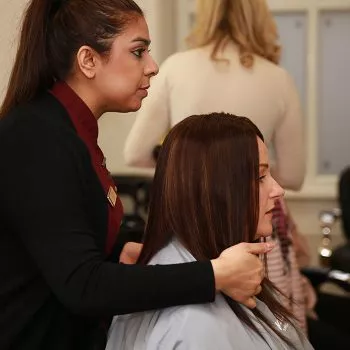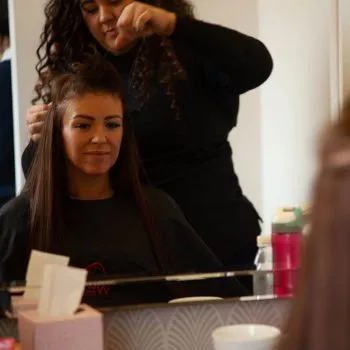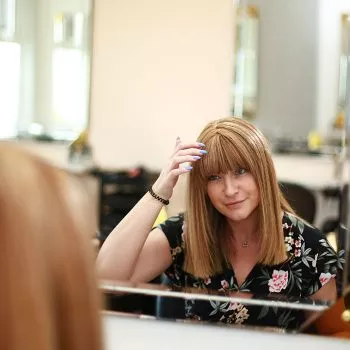 The leading hair loss salon for women in Manchester
Spread over two floors of a fully re-purposed Georgian house, our salon provides a big, beautiful & light salon area or individual rooms. Our Manchester team are renowned for their friendly approach to delivering our founding principles of a unique and completely personalised hair solution and customer experience every time. As the leading female hair loss specialists we can help you with any type or cause of hair loss, don't hesitate to get in touch today.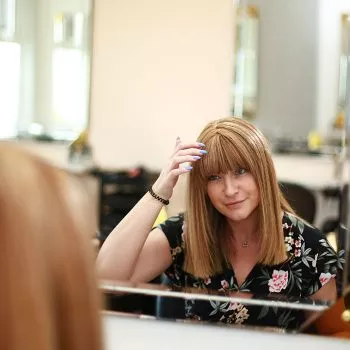 Our Manchester Feedback
Happy Client, Manchester Salon
"I have alopecia and have done so since I was about 10 years old. It was manageable for years, I could hide my patches but more recently it got much worse. For me, the hardest thing about the condition is its unpredictability, it made me worry. I would often spend hours in front of the mirror looking at my patches, my thoughts would be consumed by my hair loss, I stopped socialising and was sad. But Hair Solved has stopped all that, I'm happy again. Yes my hair looks fabulous, but it's more than that, the team are understanding, helpful, patient and kind, nothing is too much trouble, they work tirelessly to make sure you feel a million dollars and, the unpredictability of my condition no longer matters as I am confident they have a solution. Knowing how tough hair loss can be I would love everyone who also struggles to discover hair solved - its magic 🌟"
Happy Manchester Client
"I just wanted to say 'thank you' I am absolutely over the moon with my new hair. Many thanks to the lovely lady who spent all those hours yesterday making me feel amazing at the end result. Also a thank you to Lauren for the styling. I have had some lovely comments from family and friends and my partner can't believe how happy it has made me. I am telling everybody about Hair Solved... you are all miracle workers!"
Happy HairSolved Manchester Client
"Having suffered from menopausal hair thinning which was really affecting my confidence, I spent many months researching the options to resolve this issue. The Enhancer System offered by Hair Solved seemed to be the best option for me and the best value for money and so I booked a consultation with Natalie at the Manchester salon to find out more. She immediately put me at ease, she clearly explained the various options available to me and had endless patience as I worked through my many questions. There was absolutely no hard sell. Having had the system fitted now for a few months, I can honestly say it was money well spent and I now feel back to my old confident self. I can wash my hair just once a week now and I no longer have to worry about covering thinning areas or the dreaded frizzy "rain" hair. I would like to thank the team for their constant support, reassurance and patience. Lauren, Holly and all the girls are fantastic and Natalie is exceptional. These girls know a thing or two about good customer care and quality customer service and they have gone above and beyond to help resolve any issues which have concerned me. I can't imagine life without my Enhancer System now"
Gemma, HairSolved Manchester
"I feel all options were discussed fully and perfectly explained to help me find the best option for me. I have really appreciated and enjoyed my experience."
Kaye, HairSolved Manchester Client
"Yesterday I had a realignment & full hair change. I never fail to come away from the salon feeling amazing! What a great job they do. All the team are fabulous, but yesterday Dionne, Jake & Seema were nothing short of amazing! 💕 Thank you xx Also…. If there's anyone out there wondering if a system is for them, my advice is…. Just do it, do it now! It's life changing! #fivestarreview"
Paula, HairSolved Manchester Client
"Brilliant bunch of people. The system has given me such a confidence boost. Natalie, Jake, Dionne, Eliza and Laura have been so accommodating with initial tweaks. Nothing is too much trouble. Thank you for restoring my crowning glory. "
Marion, Hair Solved Manchester.
"Every member of staff I have had contact with have been so helpful, checking out at each visit if I am happy with my hair. I have been delighted in the way that they have been prepared to tweak my style on a number of occasions. "
Cathy, Hair Solved Manchester.
"It's such a nice salon and they respect your privacy. When you are having a new system fitted and obviously, they take your old system off, I think I don't want to see this but they are so caring I always leave the salon thinking yes, I look good."
Amanda, Hair Solved Manchester.
" I love mine. Its comfortable, breathable, natural and so versatile. Long and straight, curly or an elegant up do. Endless possibilities. Thank you, Team Hair Solved."
Dominique, Hair Solved Manchester.
"I feel feminine and so much more confident again – my career is very customer facing and even though I am confident with clients there was part of me that felt slightly self-conscious and now I don't feel that at all."
Nazia, Hair Solved Manchester.
"Hair Solved is the 4th emergency service for those with hair loss, their practical advice, quality product and superb kind staff make a real problem just so easy to deal with."
Sharon, HairSolved Manchester Client
"Thanks so much to the Manchester team especially Holly and Laura. Nothing is too much trouble for these ladies, they aim to please and the hints and tips to keep my hair looking fab are very much appreciated. Not forgetting Jake and his amazing styling skills to finish off a lovely natural hair system"
Karen, Hair Solved Manchester Client
"Having had receding hair from being 40, to practically bald at 53..like a man.. I found out about Hair Solved.. which has changed my life!! I lost my confidence..but no more... Dionne who did my first system made me look like a strong woman again. I've blossomed!! I look 10 years younger than my 58 years, if not more. Systems are the way forward. Thank you so much Hair Solved."
Fiona, HairSolved Manchester Client
"What can I say about the Enhancer System? I absolutely love it! When I began losing my hair, I was losing everything else: my confidence, my femininity and love for myself. Nobody should ever be made to feel like that, nobody. Hair Solved changed all of that. I now feel confident, beautiful and I am beginning to accept my hair loss and learning to like myself again. I cannot thank the team at Hair Solved enough for giving me my life back."
Angela, HairSolved Manchester Client
"I just want to thank Hair Solved for turning my life around. I never imagined I could have my dream hair after suffering with hair loss for many years. Natalie is an absolute professional, explaining everything throughout the process from consultation to fitting. She listened to what I wanted & did a fantastic job creating it . Talking me through everything and put me totally at ease. Jake then styled my hair. After listening to the look I wanted, he created this perfectly & also explained how to maintain the style myself giving me advice on washing , drying & styling. I honestly feel like a different person. Everyone at the salon are lovely, I can't wait for my next appointment. Thank you so much to Natalie & Jake, you really have changed my life."
Natural, Breathable & Beautiful Hair Loss Solution

We are the leading female hair loss clinic in Manchester
At Hair Solved, Manchester we understand how distressing it is for women to lose their hair. There are many reasons for hair loss and its more common than you might think. Whether it's a result of chemotherapy, stress, alopecia, trichotillomania, menopause or natural thinning, hair loss can affect every aspect of your life. With our bespoke hair system, you need never feel worried, anxious or self-conscious about hair loss again. Our cutting-edge Enhancer System is a light, breathable and natural hair loss solution – designed as an effective pain free alternative to hair transplants, hair replacements and hair restoration. Unlike a wig, it is fitted securely to your head and mimics the look, feel and fall of natural hair. You can style it, just like your own hair, sleep, shower, swim in it and forget about it until your next appointment. Each system is bespoke and tailored to your needs, your style and can be adapted to changes in your hair loss. For answers to more commonly asked questions, vist our FAQ