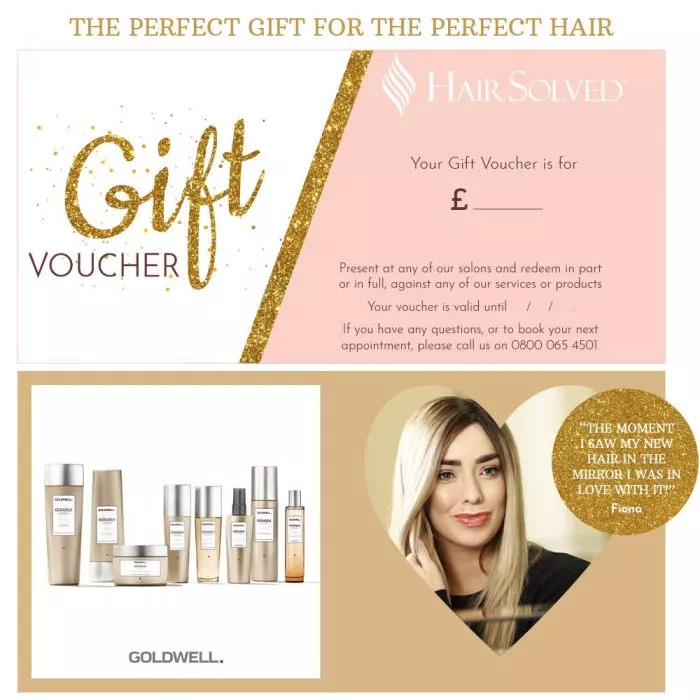 Hair Solved Gift Vouchers
Our vouchers are the perfect gift for you and your hair. They can be purchased for any amount and you can use them towards any service or any product in any of our salons.
Hair Solved Gift Vouchers are a wonderful present for Christmas, birthdays and special occasions like Mothers Day and Valentine's. They can be purchased by loved ones and friends so that you can use them towards your favourite salon products, a perfect pamper session such as a luxurious wash and blow-dry or against a new system or any of your usual appointments with your Hair Solved team. So be sure to add them to your wishlist so that loved ones know this is a gift that would mean so much to you.
And this Christmas, our seasonal promotion is back. For every £50 of gift vouchers you buy up to 23rd December, you'll get an extra £10 voucher from us. 
Call our team on 0800 065 4501, use our quick contact form or email hello@hair-solved.com to order vouchers and arrange for them to be sent by post or email with a personalised message.
Happy hair day!