Hair loss – an issue we shouldn't be ashamed of!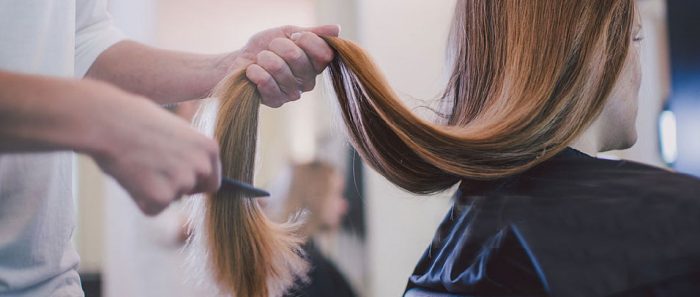 With over eight million women in the UK suffering from hair loss, it is fair to say none of us are immune to it. From stress, genetic disorders, pregnancy and the menopause to non-stop hair style changes and busy lives, we are all susceptible to factors that contribute to hair loss and we can all be affected by it.
We regularly hear of celebrities who are experiencing hair loss with Victoria and David Beckham to Jada Pinkett Smith publicly talking about their personal experience of thinning hair.
It may be that the constant pressure to look perfect is taking its toll on their hair – celebrities need to look good and that comes at a price with their hair being constantly styled with hair sprays, chemical dyes and heat.
But some celebrities have been brave enough to share that their hair loss is related to age and the menopause and their experience is very similar to many of our clients at Hair Solved.
Recently Nadia Sawalha, from Loose Women shared an emotional video about her hair loss saying her hair had been her crowning glory, but she has now lost about a third of her hair since starting to go through the Perimenopause. She echoed the very words of so many of our clients when she said, "as women we feel de-feminised".
Her colleague on Loose Women, Andrea McLean also confessed that her hair had started thinning in her early 40's and that she used sprays and make-up to cover this saying 'It makes you feel less womanly, and I decided that I won't take it lying down!'
She now wears extensions to enhance her thinning hair.
At Hair Solved our clients often tell us they feel there is a real stigma attached to female hair loss and that it is a difficult topic to discuss with friends and family, so it is important when celebrities share their stories to raise awareness of what a common issue it is for women.
If you are worried about hair loss, then why not read about some of our clients' experiences, or contact one of our trained hair loss specialists for a discreet and completely free consultation
Our Enhancer System may be your ideal solution to overcome your hair loss and help you to regain your confidence, beauty and happiness. As one client recently said "I feel more confident and sociable, less anxious and happier, more outgoing and interested in meeting new people."
Find out more about the Enhancer System
Return to blog