CAUSES OF FEMALE HAIR LOSS

Chemotherapy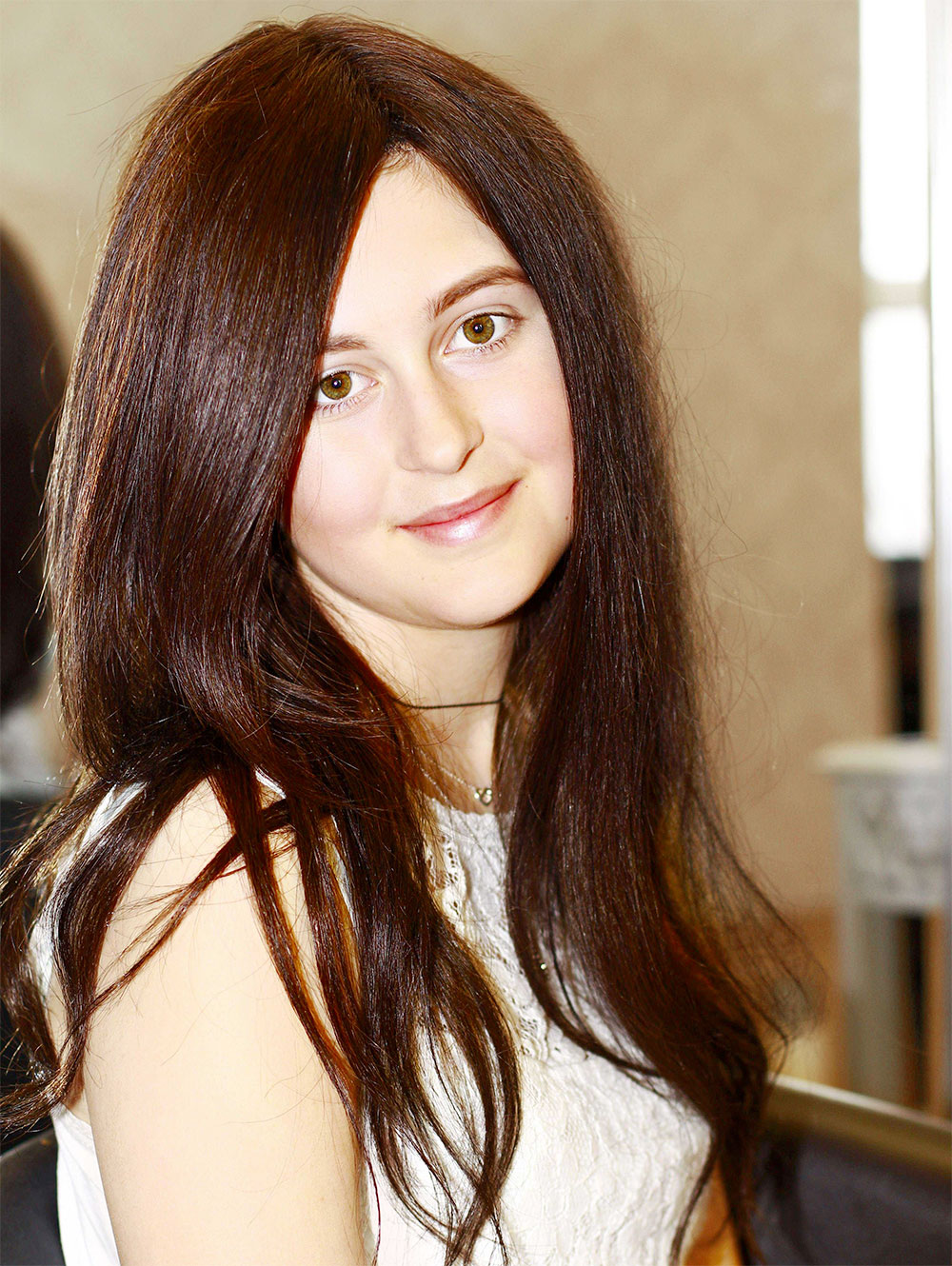 "Losing my hair affected me most. It was so long and thick and I loved it."
For many women, hair loss is one of the most upsetting side effects of chemotherapy. What's more, hair re-growth after chemo can often be patchy and thin.
For those suffering from cancer, who have already been through an extremely traumatic diagnosis and treatment, hair loss and re-growth from chemo can be a very real and additional emotional stress. If you have suffered from hair loss after chemo then you may feel it affects your confidence as well as your psychological well-being.
Our Enhancer System can be used for partial or full hair loss, so it's ideal for women dealing with hair loss after chemo. For many women it's a natural solution while their hair regrows – helping them to feel more like themselves again.
Cancer sufferers can combat the loss of hair and disguise their hair re-growth after chemo with our innovative Enhancer solution. Instead of using wigs, which can be expensive, heavy and unrealistic, we use an innovative combination of mesh and hair extensions to create naturally full looking hair. Our system can be used on partial hair loss as well as full hair loss. We don't use any heat or glue that could damage natural hair. Instead, we use a surgical mesh that is gentle on any existing hair and allows it to grow.
Hair loss may occur following a course of radiotherapy, but as you would expect, the impact varies significantly according to the dosage and frequency of the treatment and whether there is any other associated treatment taking place.
We don't realise how important our hair is until we face losing it. And if you have cancer and are about to undergo chemotherapy, the chance of hair loss is very real. Many women report hair loss as one of the side effects they fear most after being diagnosed with cancer, but we can help you manage and prepare for it's effects.
Talk to us