WE DON'T JUST TRANSFORM WOMEN'S HAIR LOSS WE CHANGE LIVES

Georgia, Hair Solved Stylist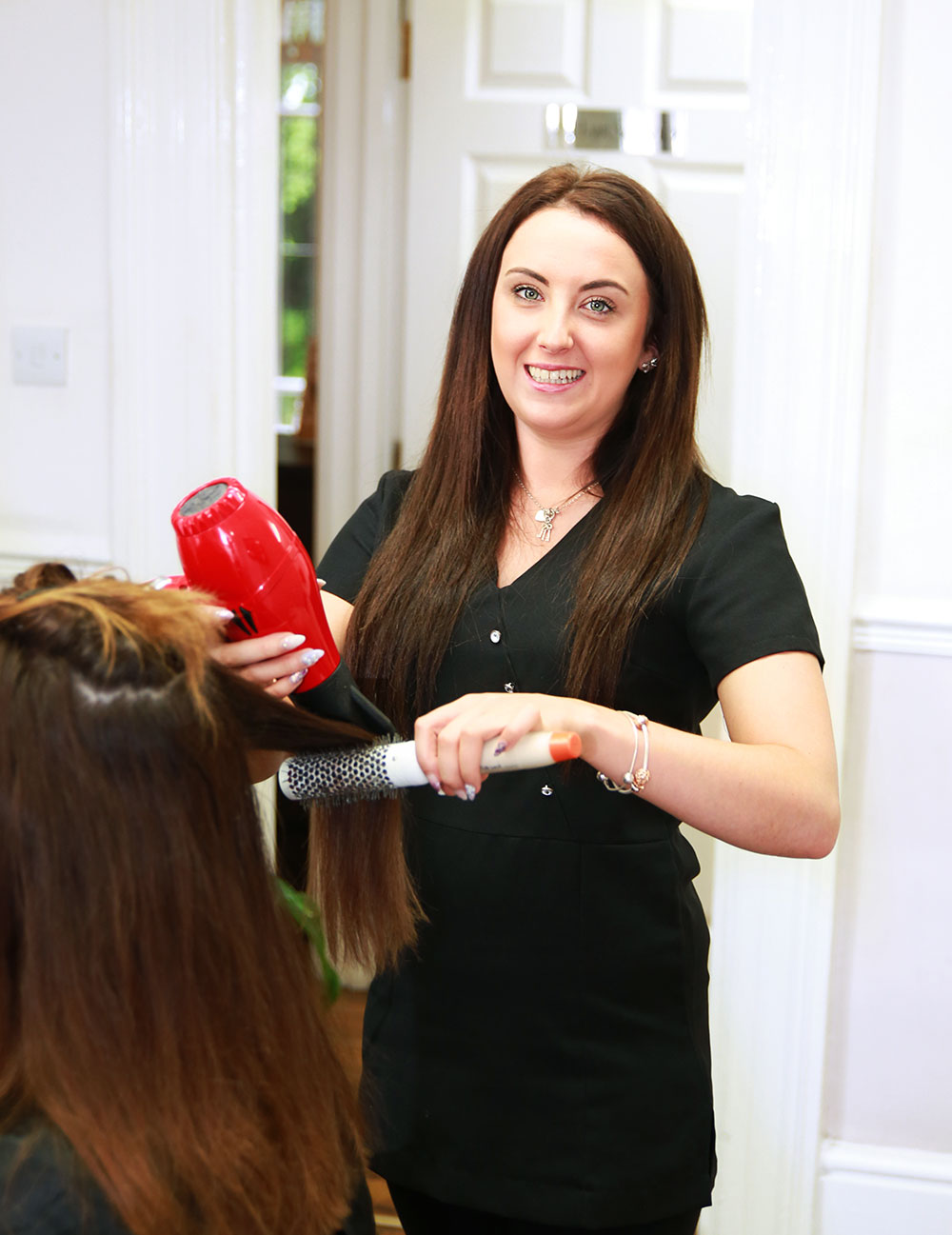 "When I came for my interview, I knew this was the place for me. I love being part of something so life-changing." 
Georgia joined the Hair Solved team as a stylist two years ago, after working in a mainstream hair salon for a few years. She remembers being surprised by the natural look and feel of the Enhancer System on her very first visit to Hair Solved.
"When I came for my interview I sat in reception thinking 'these people don't look like they have hair loss problems'. I thought the women walking into the salon must work there – but they were actually clients and they had systems on. I looked around and I thought this is amazing, something totally different."
Georgia understands the huge emotional impact that hair loss can have on women. She always tries to be sensitive and reassuring, particularly on the days when clients are having a new system fitted and styled.
"Hair loss is one of the worst things that can happen to a woman – I would hate it. When I am styling a full new system, clients can be a bit nervous in case it doesn't look natural. Some people are worried it will look like a wig, but I say 'Don't worry, you can have a full fringe, layers, anything you want. And it definitely won't look like a wig'.
When Clients have their system changed for a new one every three years or so, they can be a bit emotional then too. Some people have a board placed in front of the mirror so they can't see themselves, because they do get a bit upset. You just have to keep reassuring them and making sure that they are alright."
Georgia loves being part of a team that changes people's lives. She especially enjoys sharing her clients' delight when she's finished cutting and styling and they see their new hair for the first time.
"They see a big difference at the end of the day and you feel you are really helping people. Clients here are so grateful and when they see their hair they often give me a hug. Some people are shocked… in a good way. They say 'Oh my Gosh!' because the system often makes women look a lot younger."
Georgia is keen to develop her role at Hair Solved and has recently been training as a technician, which means she will be able to design and custom-fit women's hair systems, as well as cutting and styling them.
"I can already do realignments and adjustments to people's systems. I am learning to be a technician at the moment and I am doing my first full system at the end of the month. It will be great for me to be part of a client's journey from start to finish – and hopefully it will be reassuring for them to have one consistent Hair Solved specialist looking after them throughout the whole process."
Talk to us