CAUSES OF FEMALE HAIR LOSS

ALOPECIA AREATA
"I had never heard about Alopecia. The more I found out, the more angry, scared and upset I became."
Alopecia Areata [AA] predominantly affects younger women and children. It happens when the body forms white cells that attack the hair follicles, causing patchy hair loss, but occasionally it can affect the whole scalp. AA can be sudden, making it a particularly distressing condition for many women.
Joanna has been affected by Alopecia Areata since her early twenties and a Hair Solved client for seven years. Our Enhancer System has proved to be a wonderful solution to her AA. As she explains, "Having the system on makes me feel like myself again. It's changed my life!"
Alopecia Totalis is a more advanced form of Alopecia Areata, which results in total loss of head hair.
Pala, who has been a Hair Solved Client for seven years now, says  "I remember ringing and saying 'I guess you won't be able to do this system because I've got no hair now'. I was so surprised when they said, 'Don't worry, we can use special tape'." 'Having the unit has changed my life.'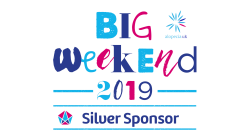 Talk to us